A Resource for the Individual Seeking Christ
From the outset, Calvary Hill has been purposed with being a resource for individuals seeking the heart of God. It is available for individuals wishing to draw closer to our Lord and Savior, Jesus Christ through quiet self directed retreats. The space offered for individuals includes private bedrooms, a library, chapel and lovely grounds for quiet walks or sitting outside.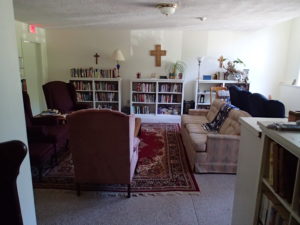 A Resource for Christ Centered Groups and Churches
Calvary Hill has a host of resources available for use, in many cases free of charge, for groups and churches. The library is available for small group meetings. The auditorium is available for any number of activities including concerts, plays, presentations, receptions, etc. The Chapel is available for worship and other events where a smaller room is desired.
Additionally, CHRC offers small grants to Christian nonprofits for the promotion of the contemplative experience and the Christian arts.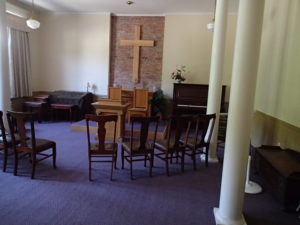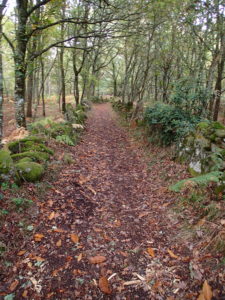 Retreat Opportunity
We are offering Experiencing the Silent, a silent retreat, November 12-14 at Wesley Forest Camp and Retreat. This is an opportunity for individuals to experience long periods of silence to seek union with our Triune God through prayer, meditation and study. The attractive cost of only $40 covers a private room, meals and voluntary participation in an introductory presentation on Centering Prayer and group Centering Prayer sessions mornings and evenings. Click on the link below for more information and to register. Space is limited to 16 retreatants.
Calvary Hill Retreat Center Experiencing the Silent Registration and Description
Redeemed Music Festival
Calvary Hill co-sponsored this Festival which was held on August 21, 2012 in Muncy PA.